Mark Serritella: Home
My name is Mark Serritella. I am a comedian, actor and writer living in Los Angeles. My stand up revolves around social satire, relationships, teaching (I worked as a 1st grade teacher for a while) and impressions. I have a stand up clip and acting reel below... and a calendar up top, if you would like to see me live.
I have been on Joe Rogan's Podcast three times, Byron Allen's Entertainers, Who Wants to Date A Comedian?, Comedy Central's Open Mic Fight, The 'About Last Night Podcast' with Sean Astin, featured in the Huffington Post, the front page of Funny or Die and Business Weekly... and I've been part of The Boston Comedy Festival 5 times. I've toured all over Europe and The Middle East entertaining the troops... I feel good about that. I have three CDs, which are played on SIRIUS/XM Satellite Radio. I'm recording my 4th this year! Details coming soon.
I run a series of shows. Comedy Juice, which are considered some of the best shows in the country. Each week we are at The Hollywood Improv, Gotham Comedy Club in NYC, The Irvine Improv, The Ice House in Pasadena and The Mad House Comedy Club in Downtown San Diego. I also have a show called Top Secret Comedy, which is at the Hollywood Improv once a month.
I perform about 10 times a week, so the best place to find out about shows is facebook and twitter! Listed below. Look for new CD on Itunes soon!

Thank you for stopping by.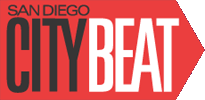 City Beat magazine said this! "Mark Serritella is a bewildered outsider trying to make sense of the absurdity, reminiscent of an edgier more political Seinfeld." If you click on the City Beat logo, you can read the whole article.